Ingot Rolling Mill
| | |
| --- | --- |
| Roller diameter | 5 inches |
| Motor power | 5 horsepower |
| Motor speed | 1,200 RPM |
| Roller speed | 12 RPM |
| Total gear reduction | 100:1 |
| Overall Weight | Approximately 3,500 pounds |
| Capacity | 1-kilo bar (silver) can be rolled to 1/32" or thinner |
| | |
| Manufacturer | Mossberg Manufacturing Company - Attleboro, Mass. U.S.A. |
| Year of Manufacture | Circa 1895 |
| Acquired by Moonlight Mint | 2016 |
| Restoration | Completed November, 2016 (by Daniel Carr) |
The rolling mill as it appears currently: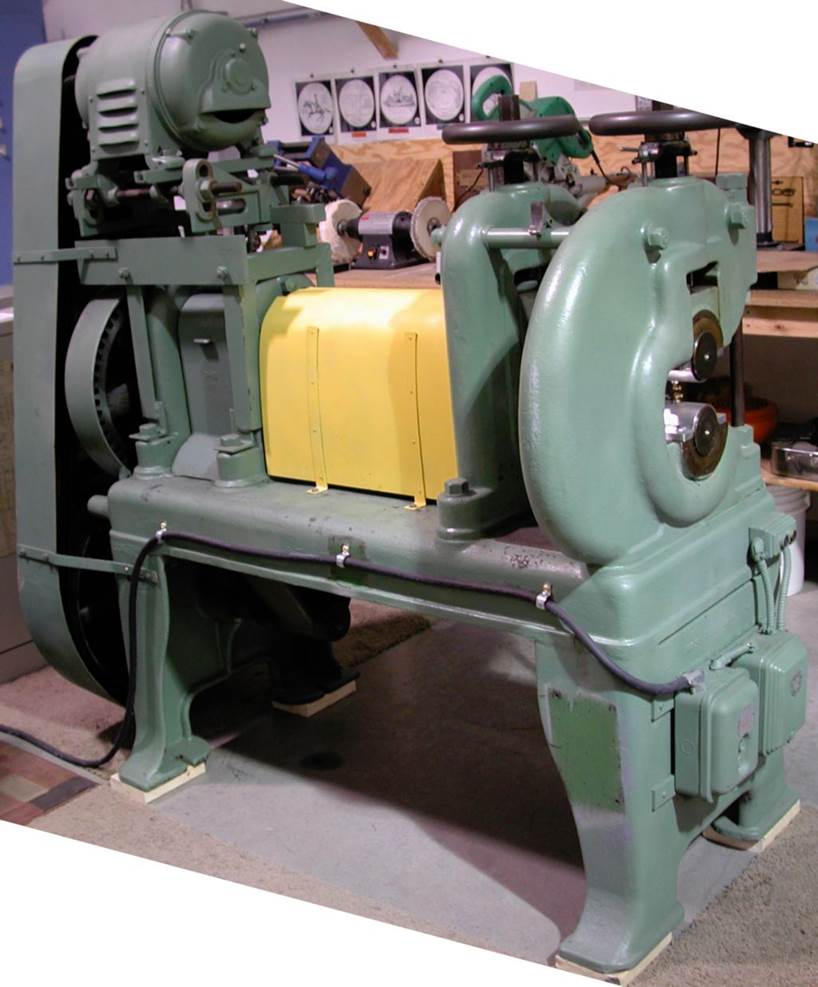 Maker's ID on base casting: "MOSSBERG MF'G CO. / ATTLEBORO, MASS. U.S.A."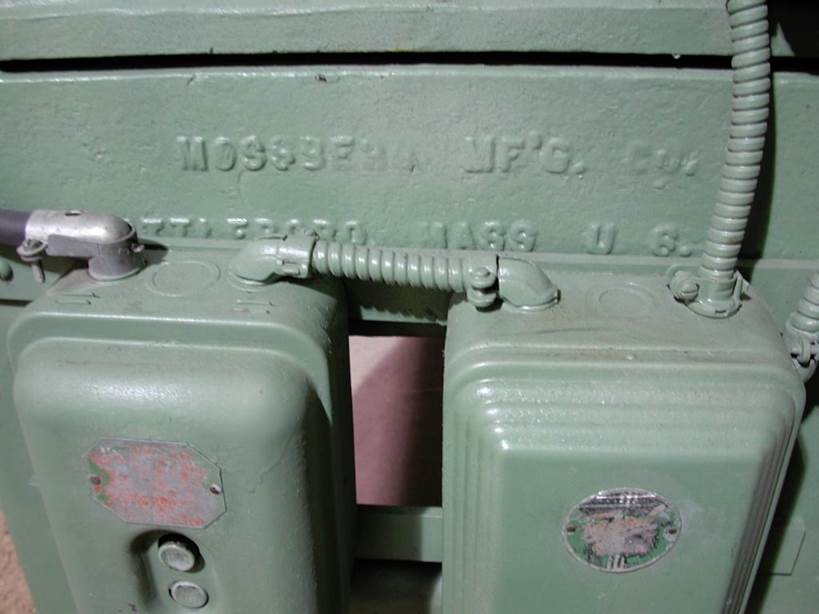 Most recent patent date: "MAY 11 1894.".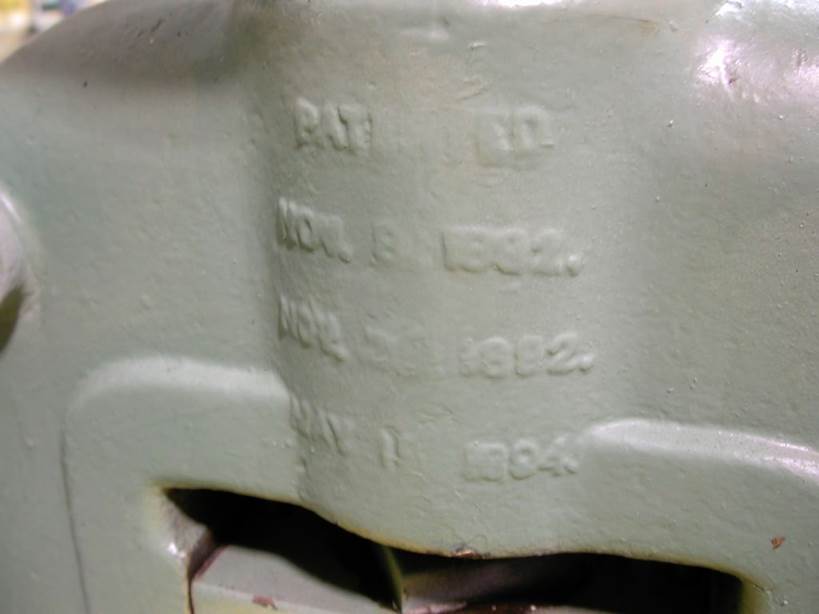 5-inch diameter rollers.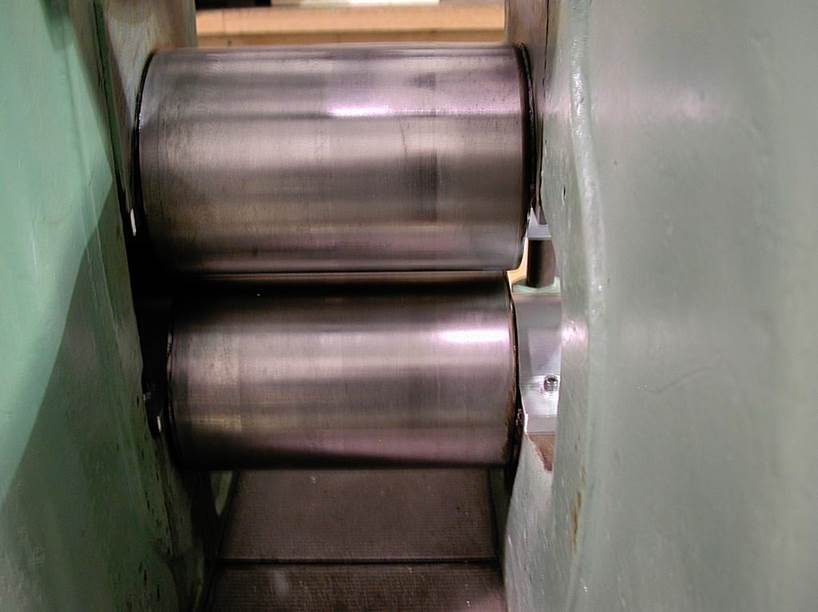 5-horsepower electric motor was added circa 1930.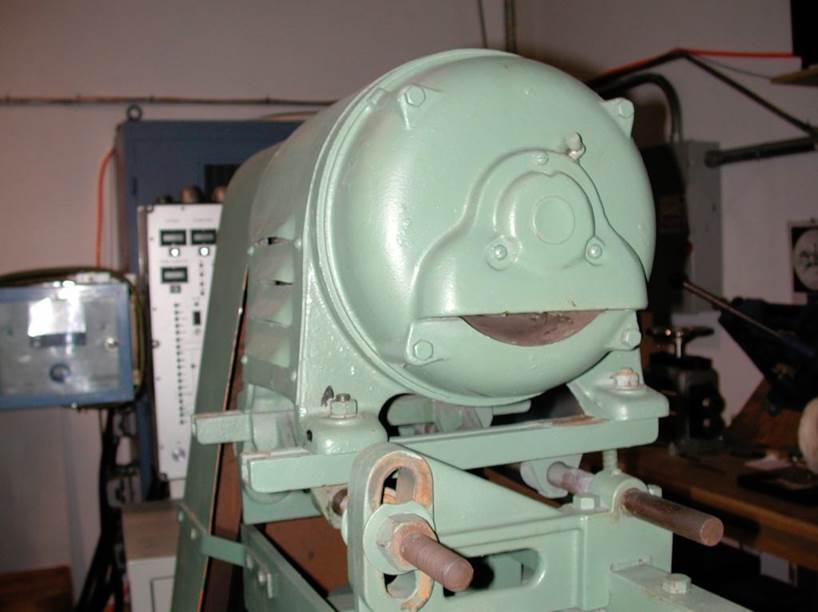 Internal gearing, along with pulley ratios, creates a 100:1 leverage (gear reduction).
The following pictures show the rolling mill restoration.
The motor has a 5-groove pulley. Only four belts were present when purchased, and all four were frayed. Five new belts were installed. Originally, this rolling mill had a large leather belt connected to an overhead steam-powered factory shaft. It was converted to electric motor operation some time around 1930.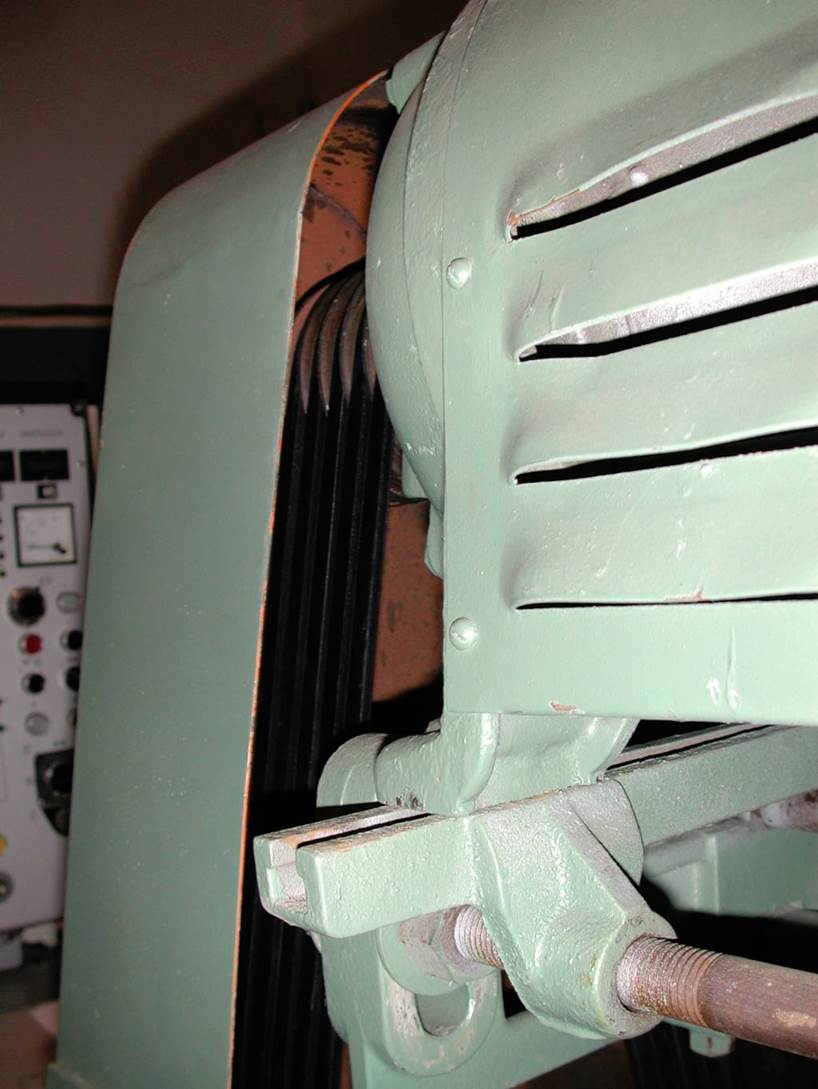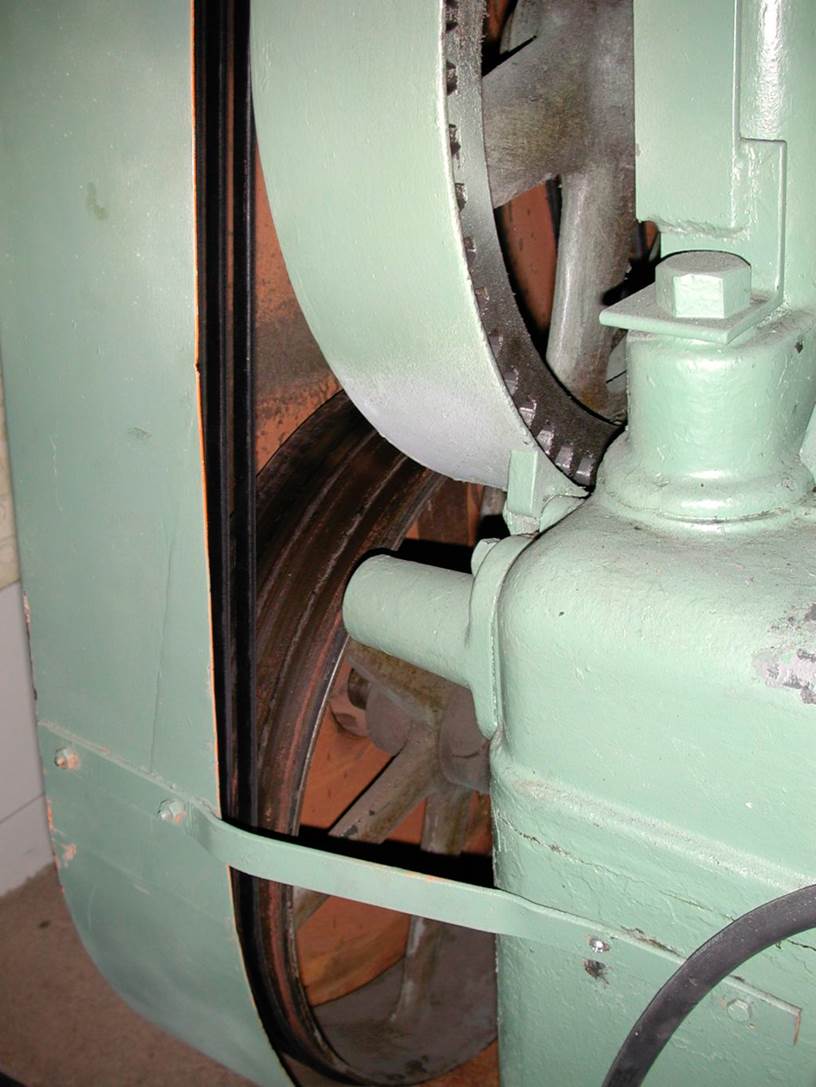 The original bearing caps were missing. Since these were not load-bearing, new aluminum caps with zerk grease fittings were fabricated.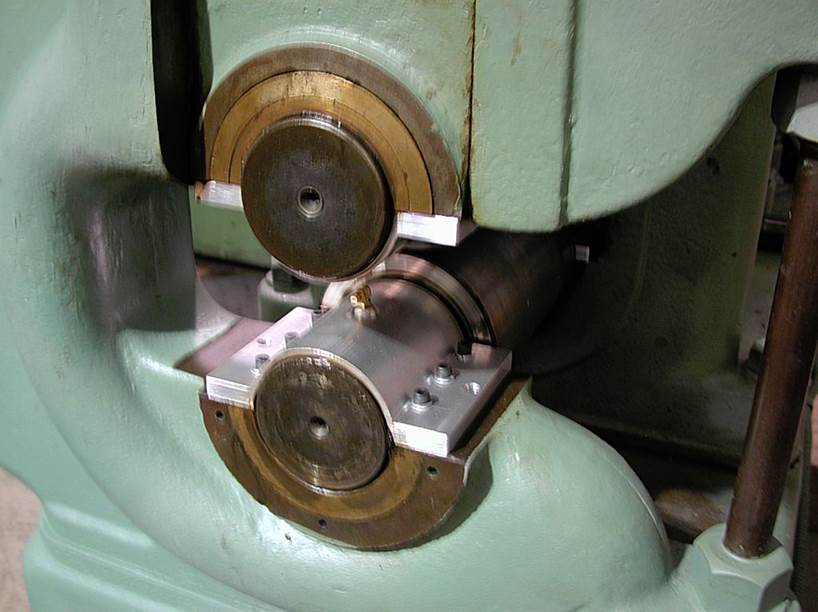 The original connecting shafts were square bars of steel with simple shaft collars to function as crude universal joints. The shafts were badly distorted and the collars were wallowed out from years of over-torqueing. This caused the lower roller to rotate at a non-constant rate.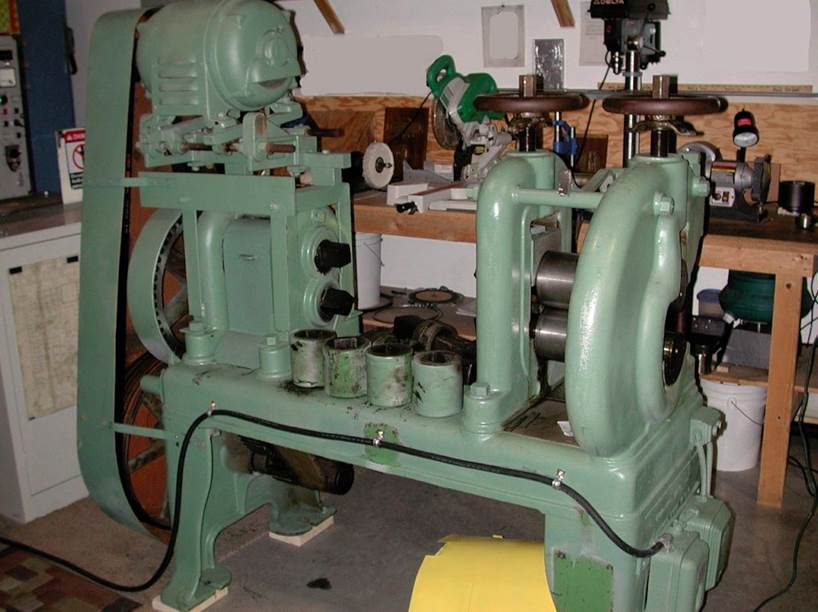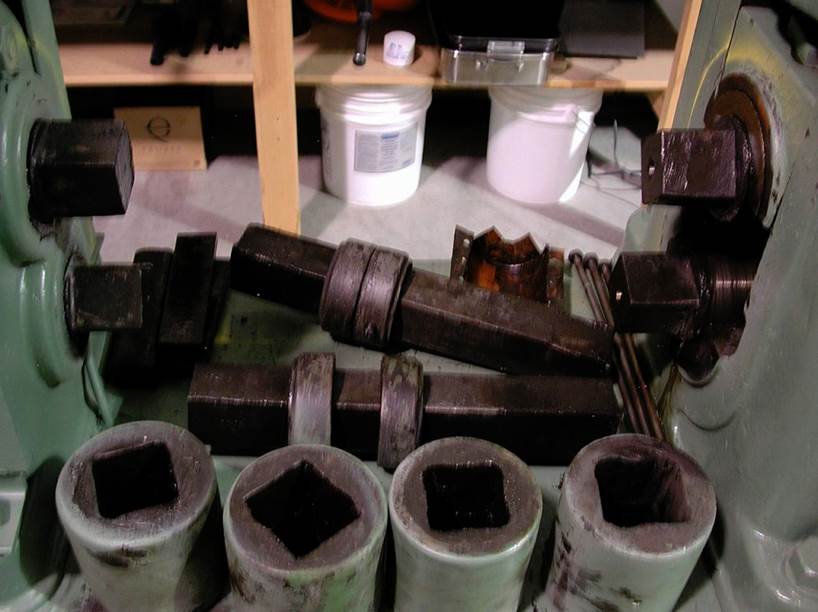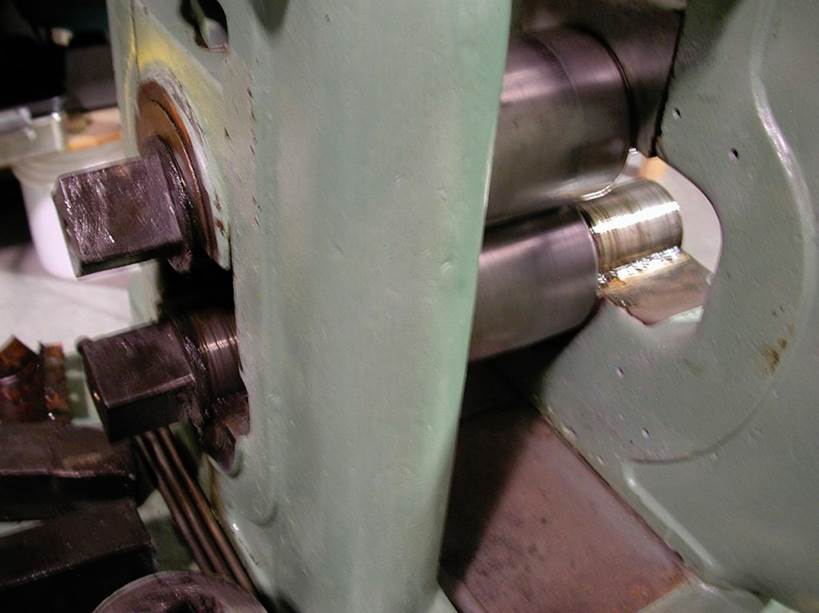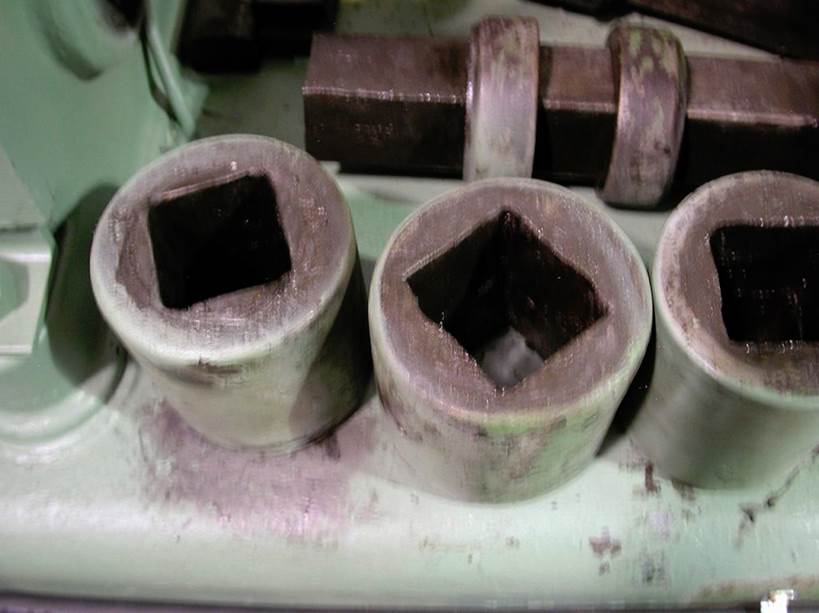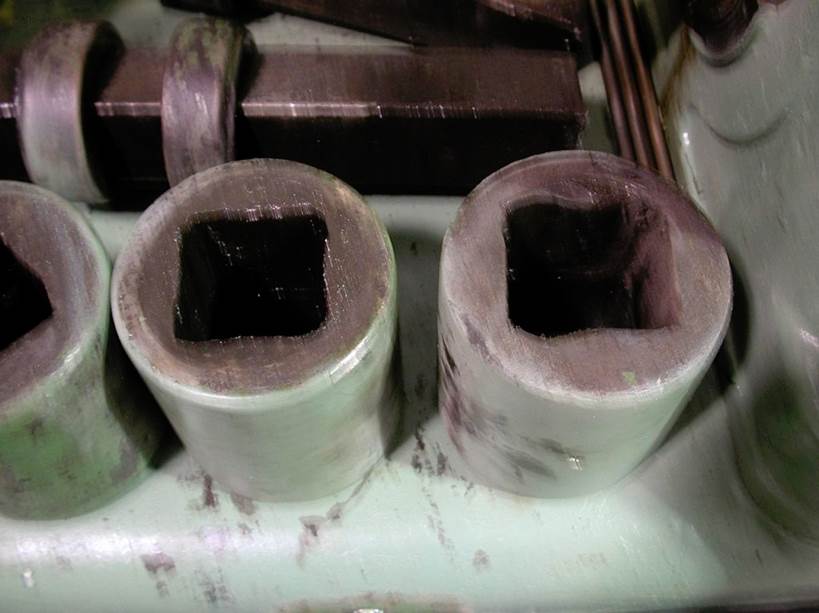 Proper high-strength shaft couplers with universal joints were custom fabricated.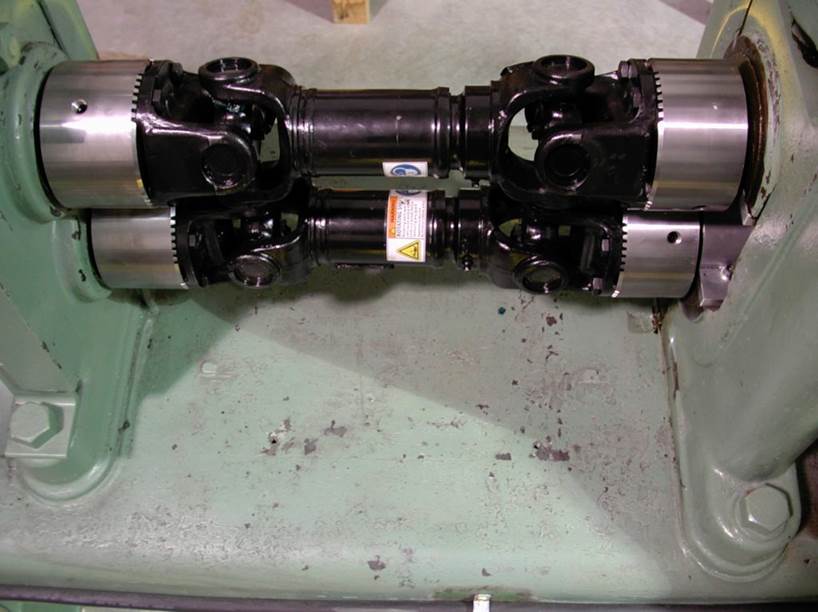 Unnecessary electrical boxes were removed and new wiring installed. Note paint shadows where electrical boxes were removed.